Below are five delicious frosting recipes without powdered sugar! They can also be adapted for unlimited different flavors, including chocolate, Oreo, and lemon.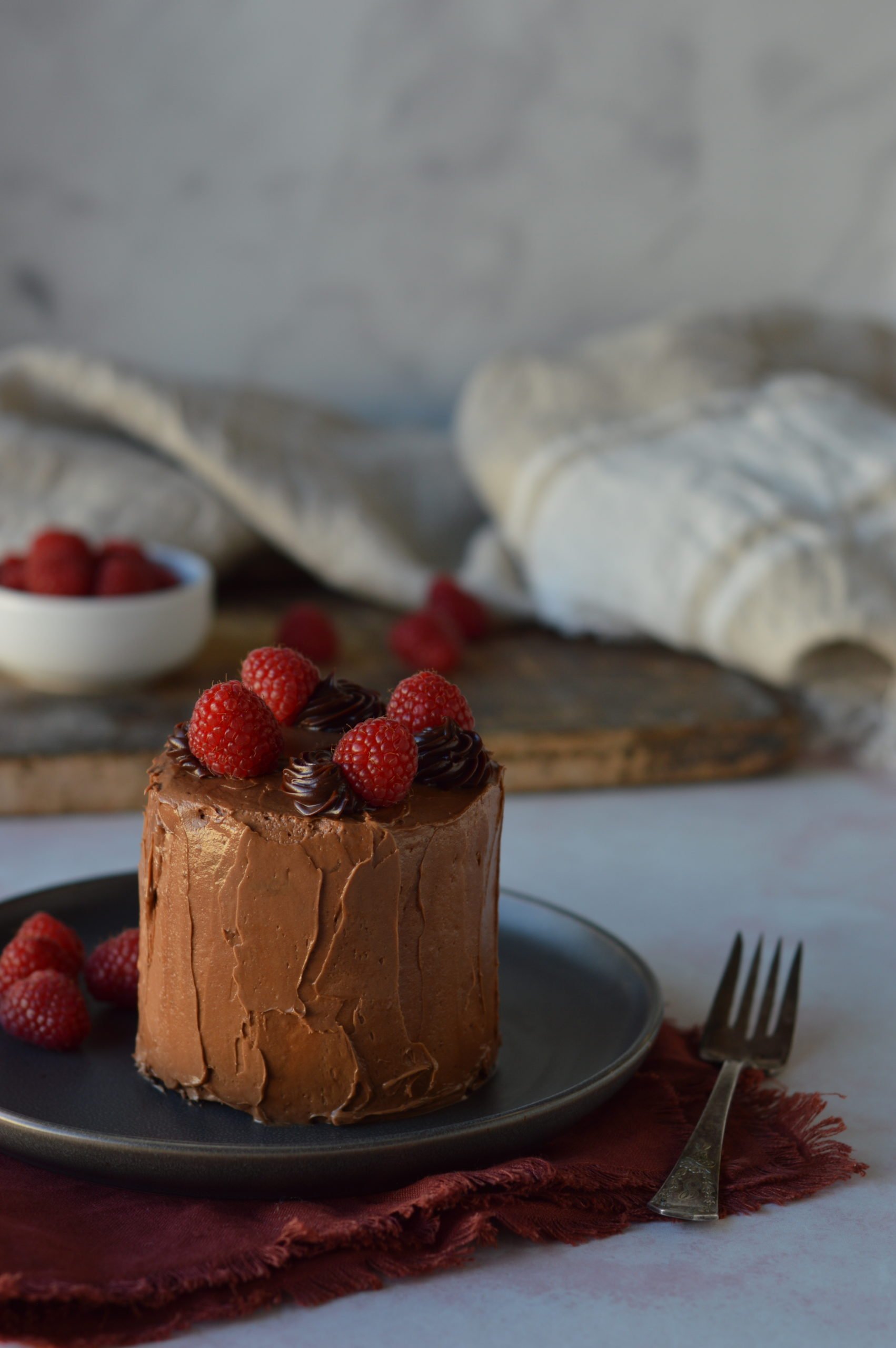 The above cake is frosted using Swiss Meringue buttercream and chocolate ganache for the decorations. No powdered sugar frostings anywhere in sight!
Powdered sugar is such a common ingredient in frosting recipes. This is because American buttercream frosting is mainly butter and powdered sugar. This is the frosting we grew up eating on homemade cakes and cupcakes.
American buttercream is very easy to make but it also very sweet. Plus the powdered sugar can make the frosting slightly grainy in texture.
Maybe you're looking for an alternative to the sweetness of traditional buttercream or maybe you're just out of powdered sugar and don't want to go to the store.
If that's the case here are five frosting recipes that don't require any powdered sugar!
This easy chocolate ganache recipe is perfect a perfect cake frosting or filling, or use slightly melted as a delicious glaze frosting. You can also whip the cooled chocolate for a delicious whipped ganache.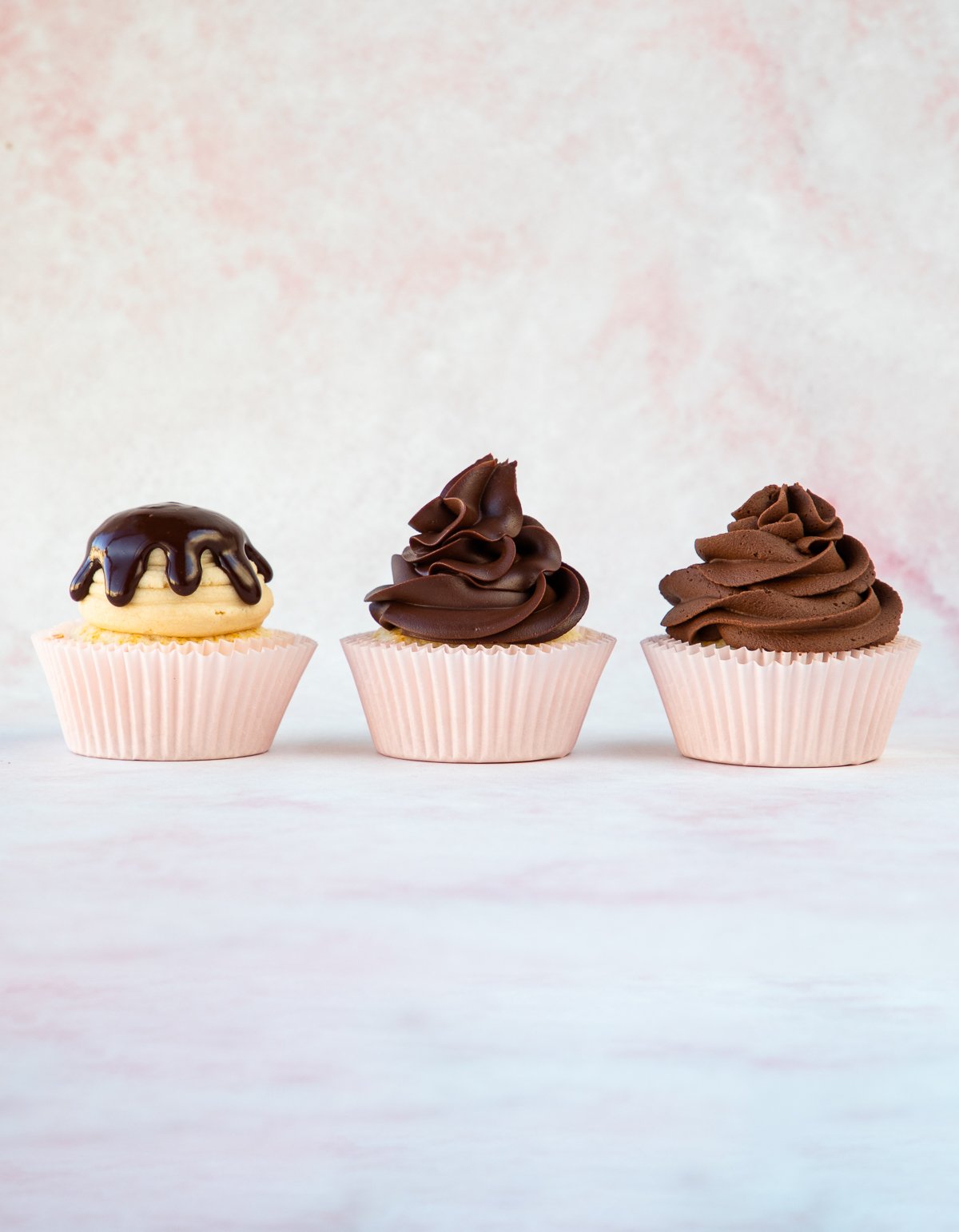 This is the easiest of the frosting recipes. It is only two ingredients:
Chocolate

Heavy Whipping Cream
This is such a great frosting. It requires no stove, no milk, and no butter. Once the chocolate ganache has cooled it is totally pipeable, plus you can whip it for a light and fluffy, whipped frosting texture. This is very decadent and similar to a fancy frosting you'd find on a wedding cake. Yum! You can also add fun flavors and extracts like orange or vanilla.
You can find the full recipe here.
This frosting uses egg whites to make a silky smooth frosting with a light touch of sweetness. This frosting recipe is perfect for decorating cakes, cupcakes, and for filling macarons and other desserts!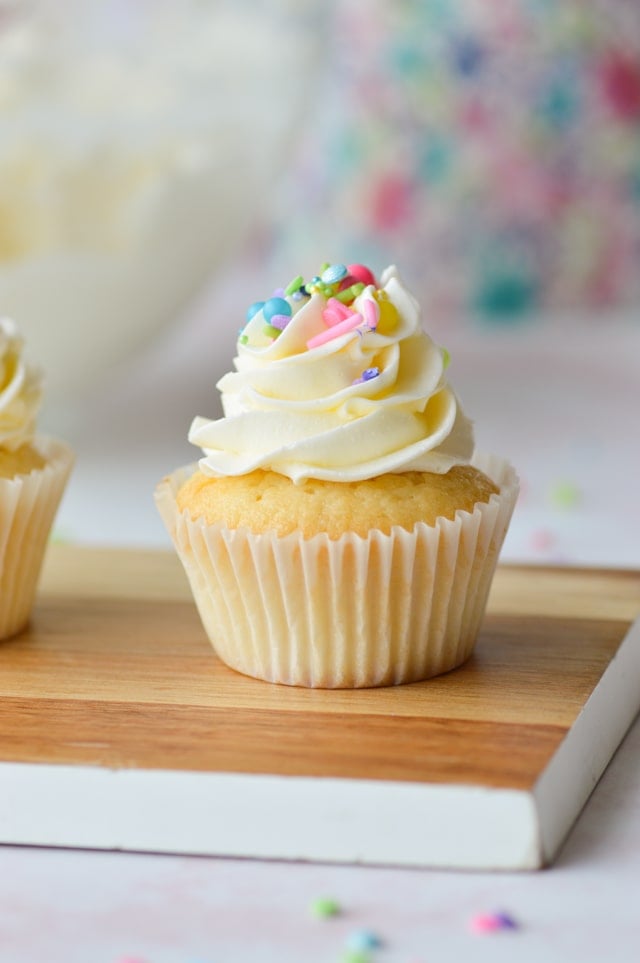 This is another very common frosting recipe also commonly used on fancy cakes due to it's super smooth and silky texture. It's also not nearly as sweet as traditional powdered sugar buttercream.
The ingredients are:
Eggs

Granulated sugar

Vanilla extract

Butter

Salt
This recipes uses granulated sugar heated with egg whites in place of powdered sugar. Like traditional American buttercream frosting this can be flavored an unlimited number of ways.
You can add lemon for lemon butter, strawberries for strawberry frosting. Nutella, Peanut butter, Oreos, you name it you can mix it into this frosting for fun and delicious flavors.
You can find the full recipe here along with a section on how to make different flavors and versions.
This classic and delicious Ermine frosting uses flour and milk roux as a base, which is then whipped with butter until you get a light and delicious frosting.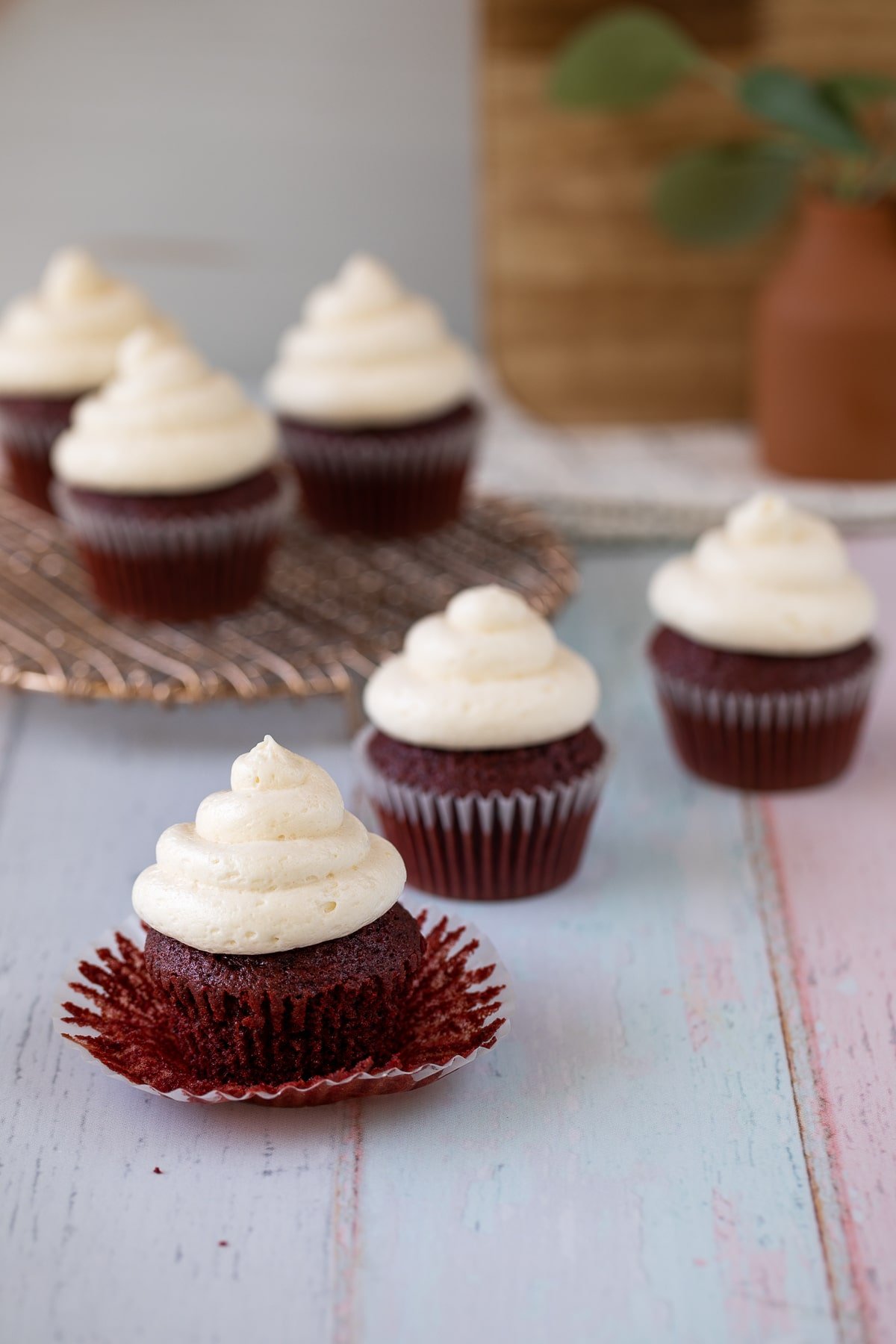 Similar to Swiss Meringue, this is a super versatile buttercream frosting. But, because of the milk in this recipe, taste wise it resembles whipped cream. But, unlike regular whipped cream it's stable and pipeable for cakes and cupcakes! Here are the ingredients:
Milk
Flour
Sugar
Salt
Vanilla
Butter
It's so delicious and like most buttercreams the flavor optional are limitless. Plus, it is another delicious frosting that doesn't use any powdered sugar, instead using granulated sugar heated with milk and flour. Find the full recipe here.
Also known as Russian buttercream, this easy sweetened condensed milk frosting uses only two ingredients and can be made in 15 minutes!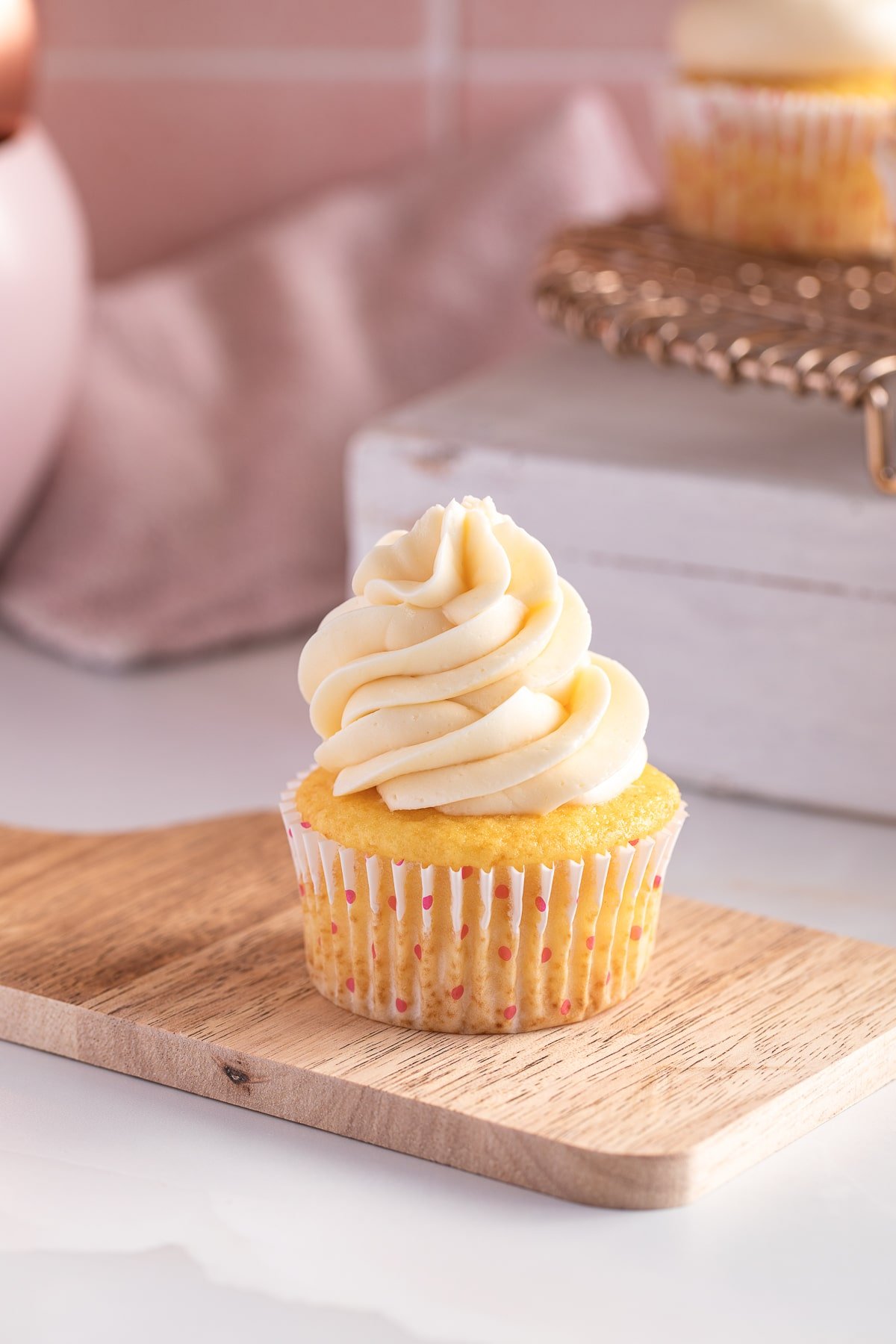 This is the gluten free cousin to Ermine Frosting. It uses only two ingredients:
Sweetened Condensed Milk
Butter
Because it uses sweetened condensed milk as the sweetener, it has a smooth, light, and airy texture, and a similar flavor to whipped cream or Ermine frosting. You can find the full recipe here.
This easy homemade marshmallow frosting tastes just like marshmallow creme! This recipe is a fun and simple alternative to buttercream, and this step-by-step tutorial will show you how to make perfectly fluffy frosting that doesn't get grainy.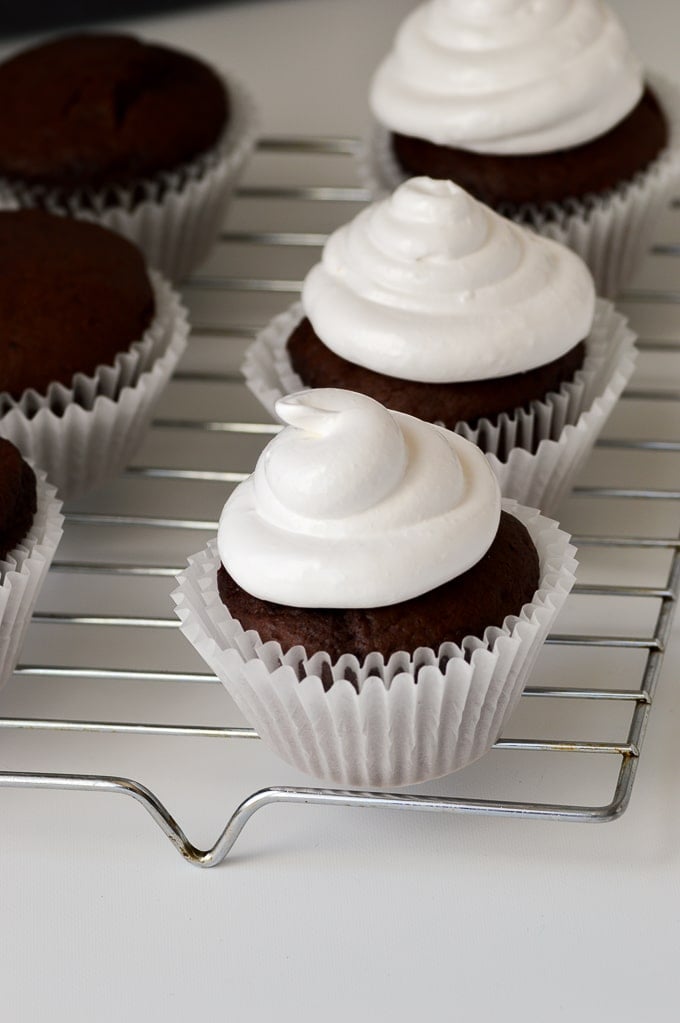 This is the most unique frosting on the list! This recipe tastes just like marshmallow fluff or cream. But, it's totally pipeable for cakes and cupcakes. And, you can toast it just like a marshmallow for a toasted marshmallow flavor. Here are the ingredients:
Sugar

Egg Whites

Cream of Tartar

Salt

Vanilla

Similar to Swiss Meringue Buttercream, this recipe heats up egg whites with granulated sugar as the sweetener, rather than using powdered sugar. You can find the full recipe here.
There you go! Five delicious frosting recipes without powdered sugar!
You can check out more Partylicious Frosting Recipes here.
WANT TO JOIN THE PARTY? Subscribe to my newsletter and follow on Pinterest, Instagram, and Facebook for all the latest recipes!